The brand new GEDA BIM CENTRE
Online now!
Continuing digitalisation has a very high priority for the medium-sized industrial and construction hoist manufacturer GEDA GmbH from Asbach-Bäumenheim in Germany. The innovative mechanical engineering expert sees the promising opportunities that digitalisation can offer the company. The pandemic has also shown how important it is not to close off these paths and to always stay up to date with technology. Of course digitalisation has been an established part of the construction machinery industry for a long time.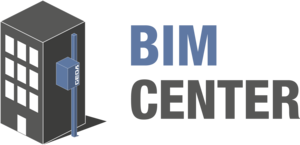 GEDA GmbH always has an eye on the market and has launched a brand new portal - the GEDA BIM CENTRE. BIM - building information modelling - is currently a buzzword in the construction industry. Which is not a surprise, as digitalisation and process optimisation are advancing in this sector as well, and some countries have already had "mandatory BIM" for a while!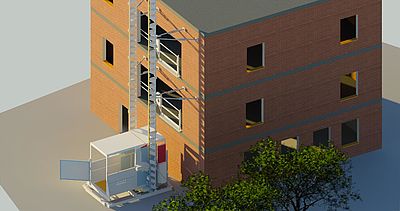 BIM is not a computer program or a file type, though. It is a process that provides information throughout the entire life cycle of a building and enables networked planning and collaboration between different technical sections. While all this is based on 3D models, the focus is clearly on information - the "I" in BIM. BIM objects therefore contain meta data, e.g. information on maximum installed height, load capacity, electrical connection data.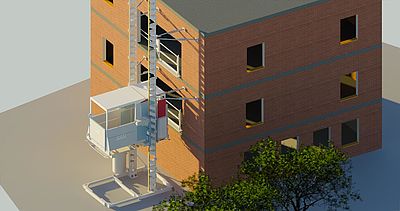 The download and information platform was created to make access to this information as quick and easy as possible. The platform offers a comprehensive range of GEDA hoist models and accessories as downloads in various file formats for use in BIM processes, but also for traditional computer-aided planning. The GEDA BIM CENTRE makes digital planning, coordination and construction process simulation very easy - and brings the networked "construction site of the future" a big step closer.
The model data for the popular GEDA transport platforms 500 Z/ZP and 1500 Z/ZP are already available now. The portal is being expanded continuously, with more products and information added.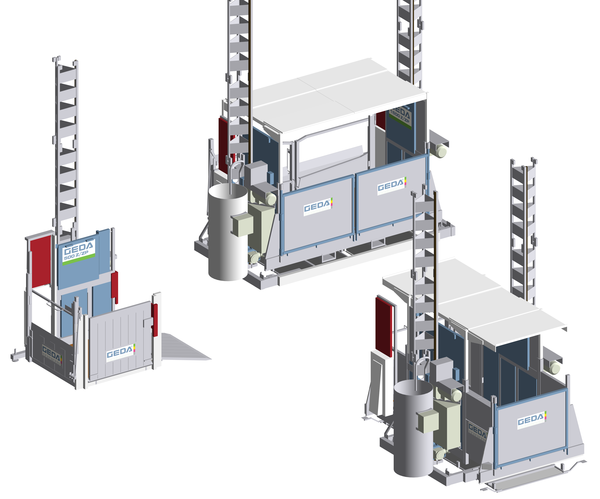 The special feature of the GEDA platform: In addition to high-quality, configurable BIM objects and conventional CAD models, the currently valid standard drawings and general technical datafor the respective equipment can also be obtained from a clearly structured central source, quickly and easily. This is particularly helpful for the bidding process: All relevant information can now be accessed directly and without additional work.
The GEDA BIM CENTRE can be accessed as a guest without prior registration at bim.geda.de and soon also at www.geda.de.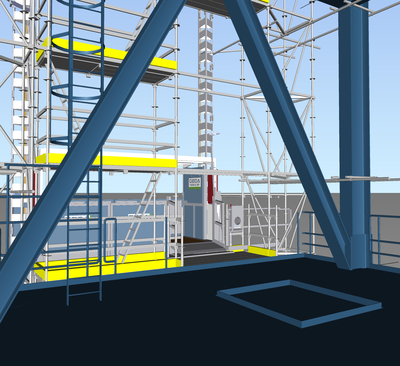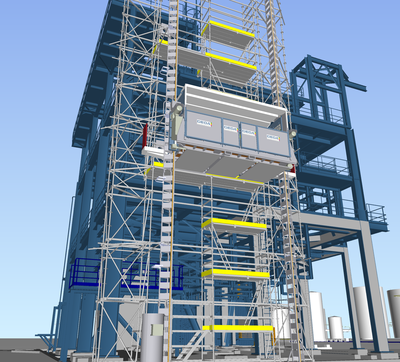 ---