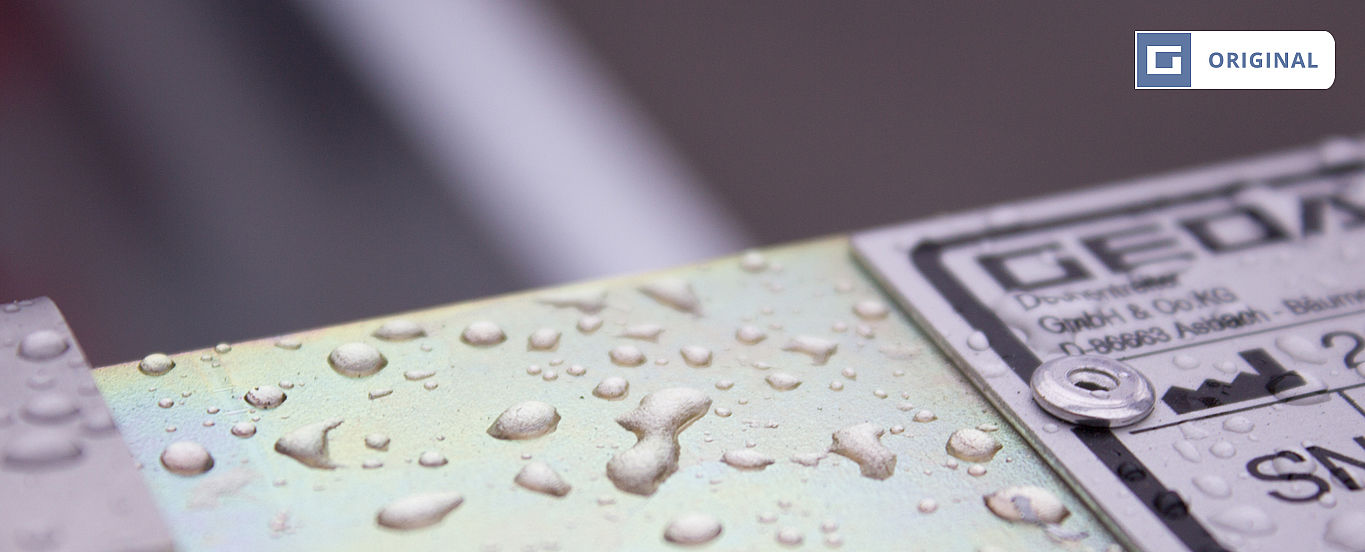 GEDA Corrosion Protection
All-round protection for your construction hoist
We have been offering our skills and expertise in conjunction with our unequalled quality to our customers for more than eighty years.

In order to continue to improve this well-proven record, we will now be focusing even more on the issue of corrosion protection. Construction hoists are generally exposed to wind and weather all year round. Wet and cold weather, snow and frost all require effective corrosion protection in order to maintain the functionality and operating life of the device. And not least due to our comprehensive experience in the offshore sector, the specialists from Asbach-Bäumenheim are very well aware that hot dip galvanization of all components is not always the best solution.

GEDA views it as its obligation to offer its customers unparalleled and reliable protection from environmental influences and their consequences and now has new corrosion protection options available.

Every component in a construction hoist is different and must be protected accordingly from environmental influences. Therefore, a wide range of state-of-the-art production techniques and coating processes depending on the particular component will now be used on GEDA lifts, ensuring optimum and appropriate protection for each individual component. And last but not least, the powder coatings have their own individual colour scheme giving the devices an attractive design.

In summary, the new GEDA all-round protection provides protection from corrosion and its consequential damage, maintains the functionality of components and extends their operating life. Furthermore, the flawless, customised corrosion protection ensures the lift solution retains its value over time.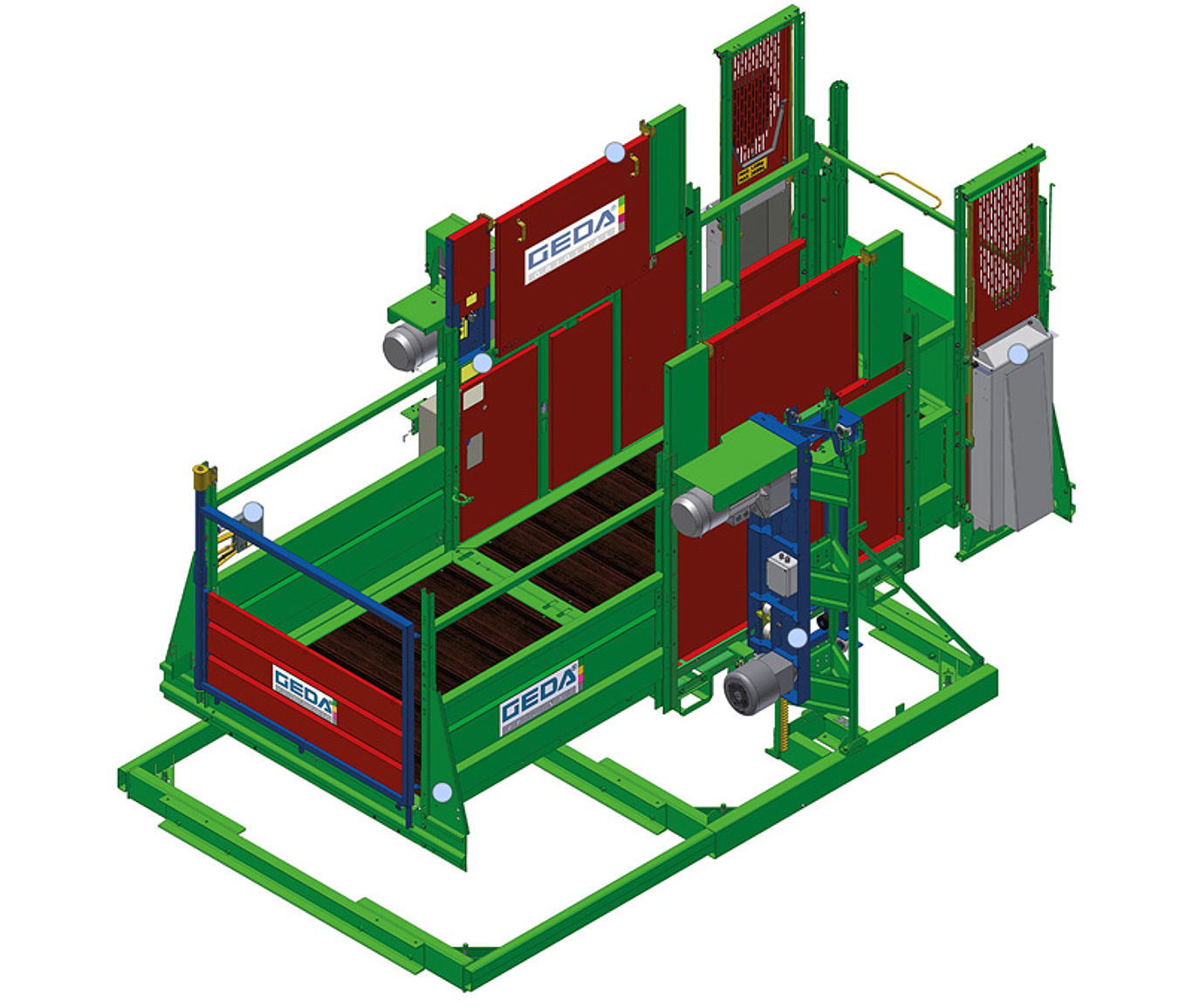 Galvanization and powder coating
The use of pre-galvanized sheet metal guarantees high corrosion protection. A subsequent application of the powder coating or lacquer creates an individual colour scheme.

Electro galvanization
Corrosion protection due to electro galvanizing guarantees perfect fitting of the components.

V2A
The high chromium and nickel content of V2A ensures high resistance to oxidising metals making it corrosion-resistant.

Hot-dip galvanization
The dip process creates a long-lasting, reliable and resistant corrosion protection coat in the form of a zinc alloy layer.

Cathodic dip paint and powder coatings
In cathodic dip-paint coating the workpiece is immersed in a dip and coated with a very fine primer using
electric current. A powder coating is then applied. The main benefits are the optimum coating of cavities, a high level of quality and cost-effectiveness.

Aluminium
High corrosion resistance and optimum stability with a low weight distinguish this light metal.

---