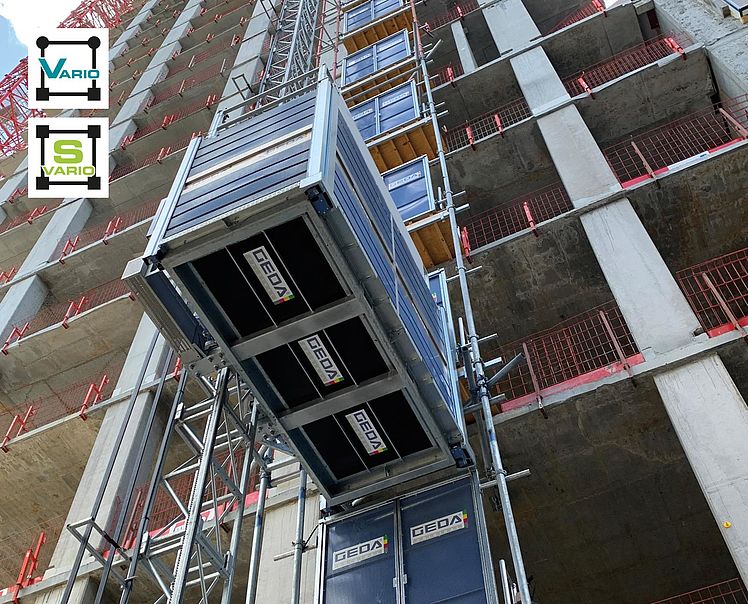 GEDA MULTILIFT P22
Compare
The GEDA Multilift P22 is the powerhouse of the Multilift range. Despite its high load capacity of 2000 kg or 22 passengers, it runs on only one mast of the proven GEDA VARIO-MAST system. With an adapter mast, the GEDA Multilift P22 can also be operated with the GEDA SVARIO-MAST.

The optionally available 2.9 x 2.0 m (W x H) C-door allows convenient loading of the platform even with large, bulky construction materials.

The easy-maintenance design of the GEDA Multilift P22 is another advantage: all electronic components are accessible directly from the platform.

Thanks to the patented GEDA flat cable bin system, passengers and materials can be transported up to a height of 200 m quickly and safely. The special highlight: the GEDA Multilift P22 is operated with a cable trolley above a lifting height of 50 m. The trolley has a space-saving design so that the entry height at the lowest landing level is still at a comfortable 450 mm.

The already convenient operation of the passenger and material hoist is made even more simple and efficient with the optionally available intelligent call control.

The benefits of the Multilift range, such an uncomplicated installation through the compact, pre-installed unit and installation without a separate foundation, complete the overall concept.


Product highlights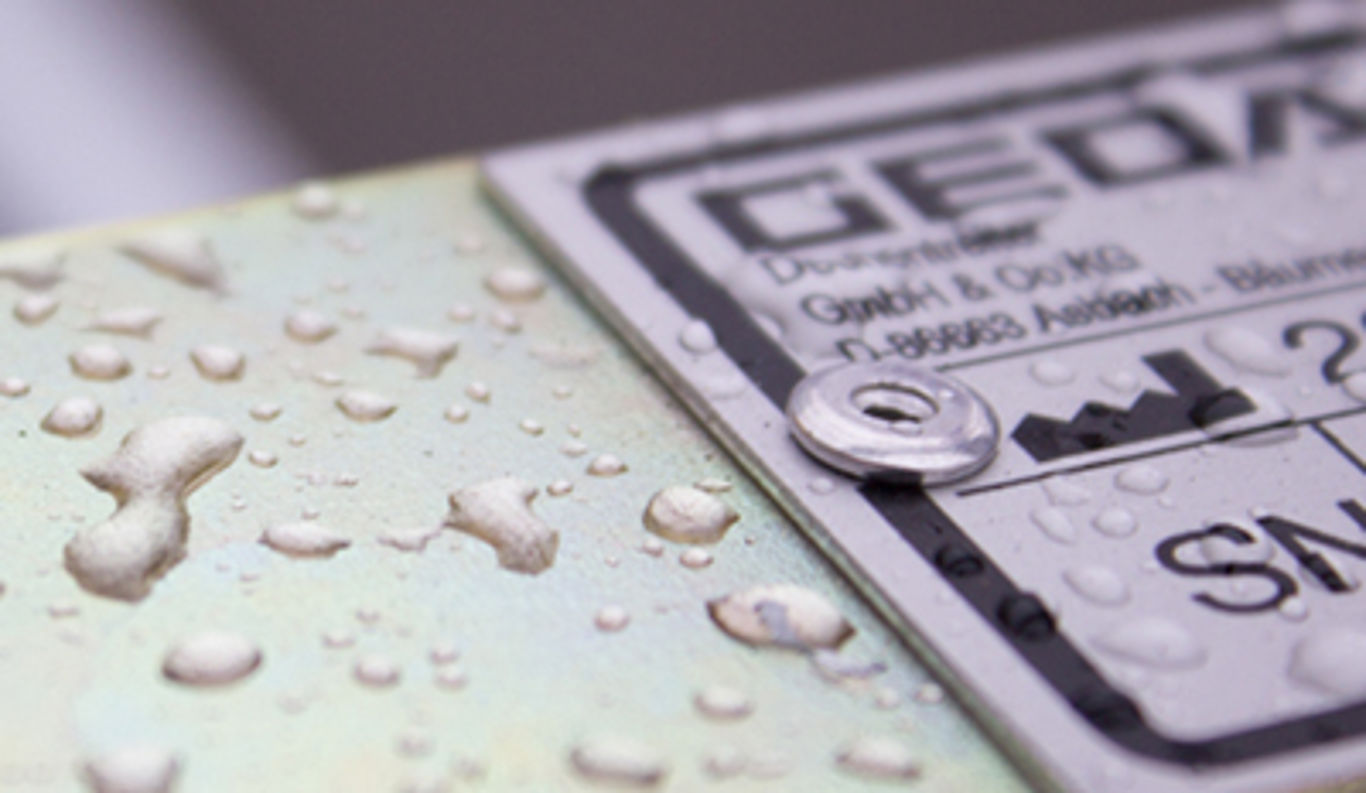 GEDA Corrosion Protection
The new GEDA all-round protection provides protection from corrosion and its consequential damage, maintains the functionality of components and extends their operating life.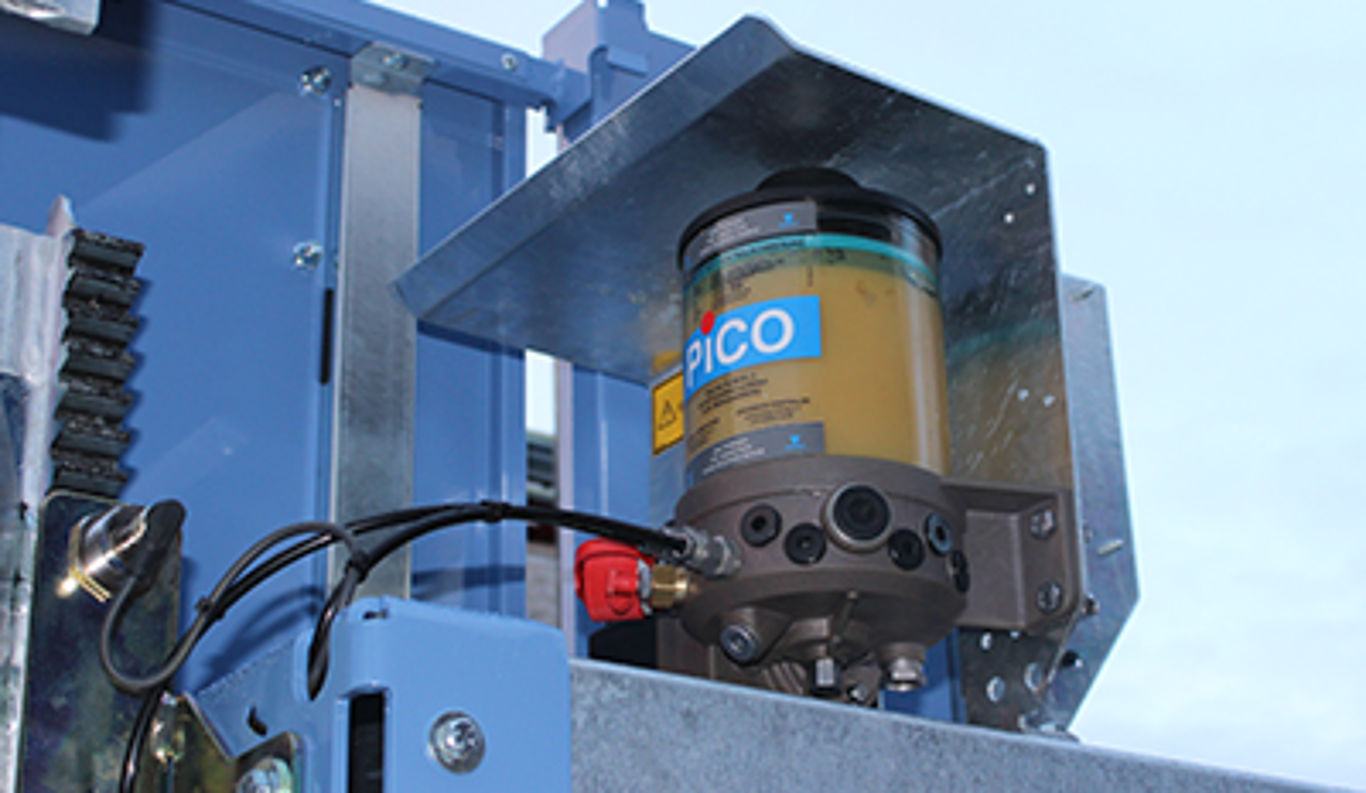 Automatic lubrication device standard
The automatic lubrication system reduces maintenance costs.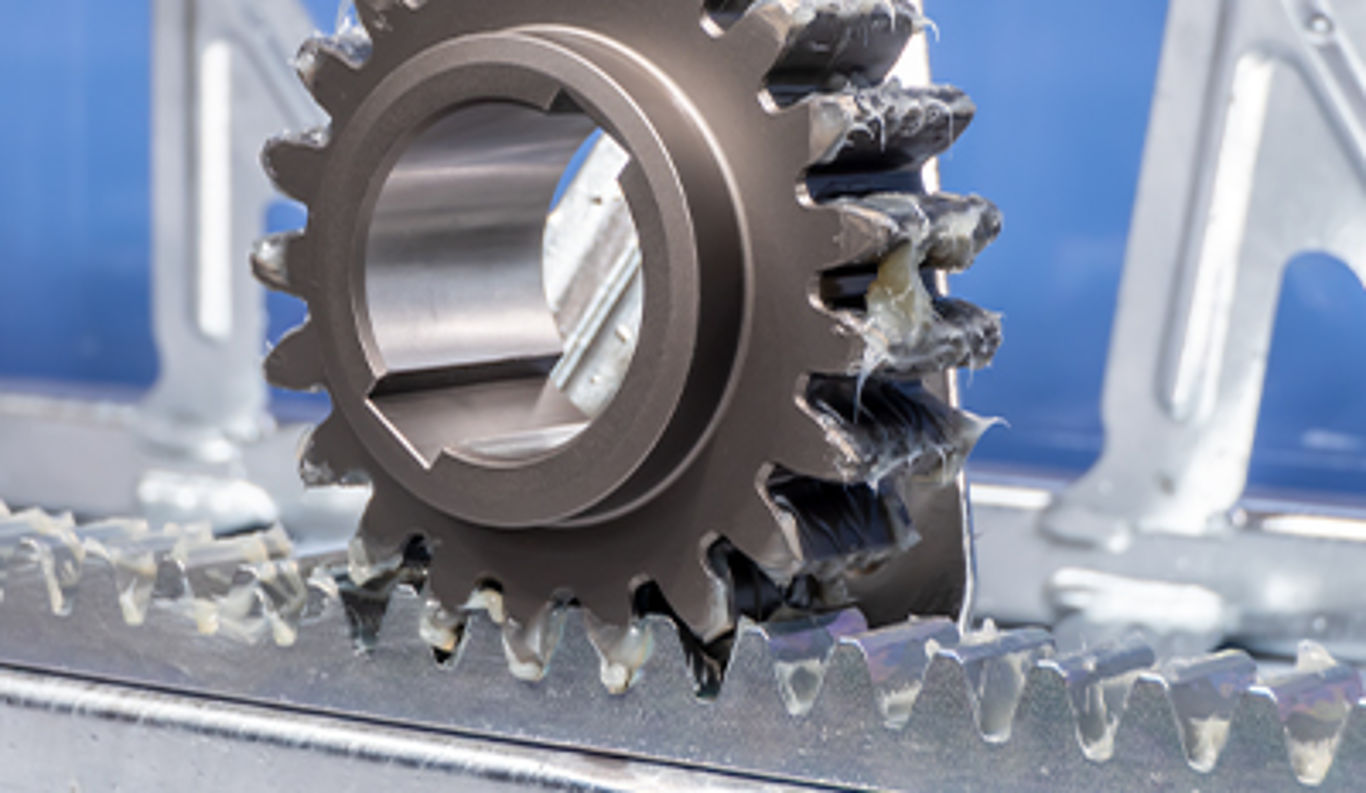 GEDA POWER GREASE
The GEDA POWER GREASE range comprises four lubricants which cover all GEDA machine types, applications and temperature ranges.
Technical Data Refresh
| | |
| --- | --- |
| Cargo | Persons and material |
| Mast system | GEDA VARIO-MAST / GEDA SVARIO-MAST |
| Load capacity (material) | 2000 kg |
| Load capacity (persons) | 22 Persons |
| Lifting height | 200 m |
| Lifting speed | 54 m/min |
| Power supply | 30 kW / 380 V - 480 V / 50 Hz - 60 Hz / 32 A - 63 A |
| Platform dimension | 1.4 m x 3.2 m x 2.1 m |
Appropriate accessories


Landing level safety gate "Comfort"
Landing level safety gate "Standard"
Landing level safety gate "Standard-Basic"
GEDA POWER GREASE 1000 Standard cartridge
High & closed landing level safety gate
High & closed landing level safety gate
GEDA POWER GREASE 1000 Initial lubrication set


Residential building complex Birmingham

Show news article

New hotel building Copenhagen

Show news article
More GEDA professionals for your use
---