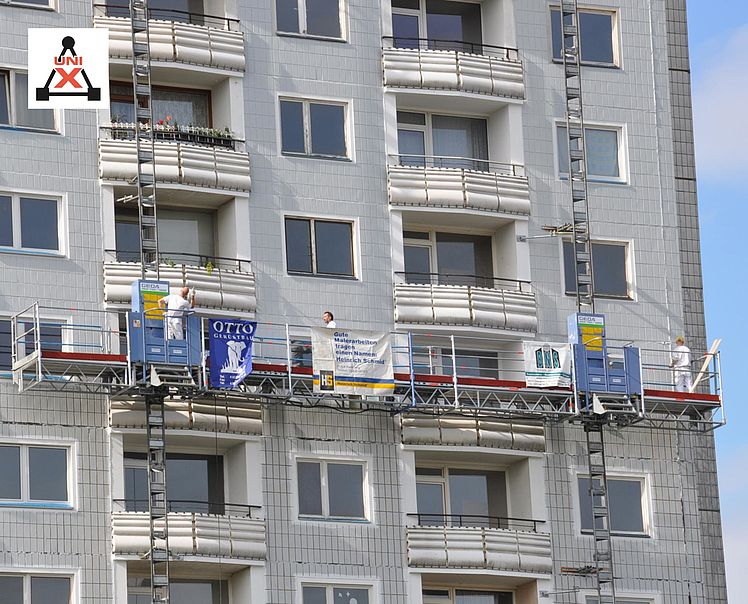 GEDA MCP
GEDA "electric scaffolds" – the GEDA MCP 750 and GEDA MCP 1500 mast climbing platforms – have several impressive features, such as ease of use and the simple assembly and disassembly. The advantages already become evident during installation. For assembly of the pedestal for example, standard scaffolding elements such as girders, scaffold planks, guard rails and toe boards can be used.
Using the well-known GEDA UNI-X-MAST segments with captive screws, the subsequent assembly can be undertaken directly from the platform.
The platforms allow ergonomic and comfortable working as the device can be flexibility positioned along the façade. The platform also has a power supply point for working with electric tools.
When compared with traditional scaffolding, the use of mast climbing platforms has other significant benefits. Wall surfaces, for example, can be worked on freely as there are no vertical tubes preventing access. Furthermore, investment costs remain low, space saving transport of individual elements is possible and maximum safety and stability are guaranteed, all with low installation effort.
Mast climbing platforms are also popular for use on rental buildings. The platform is only located where work is actually going on, so that no unnecessary tarpaulins conceal the view or block the light for other tenants.
Compare


Product highlights
GEDA UNI-X-MAST System
An ingenious system: can be used on all GEDA rack and pinion hoists from 300 kg to 2,200 kg load capacity.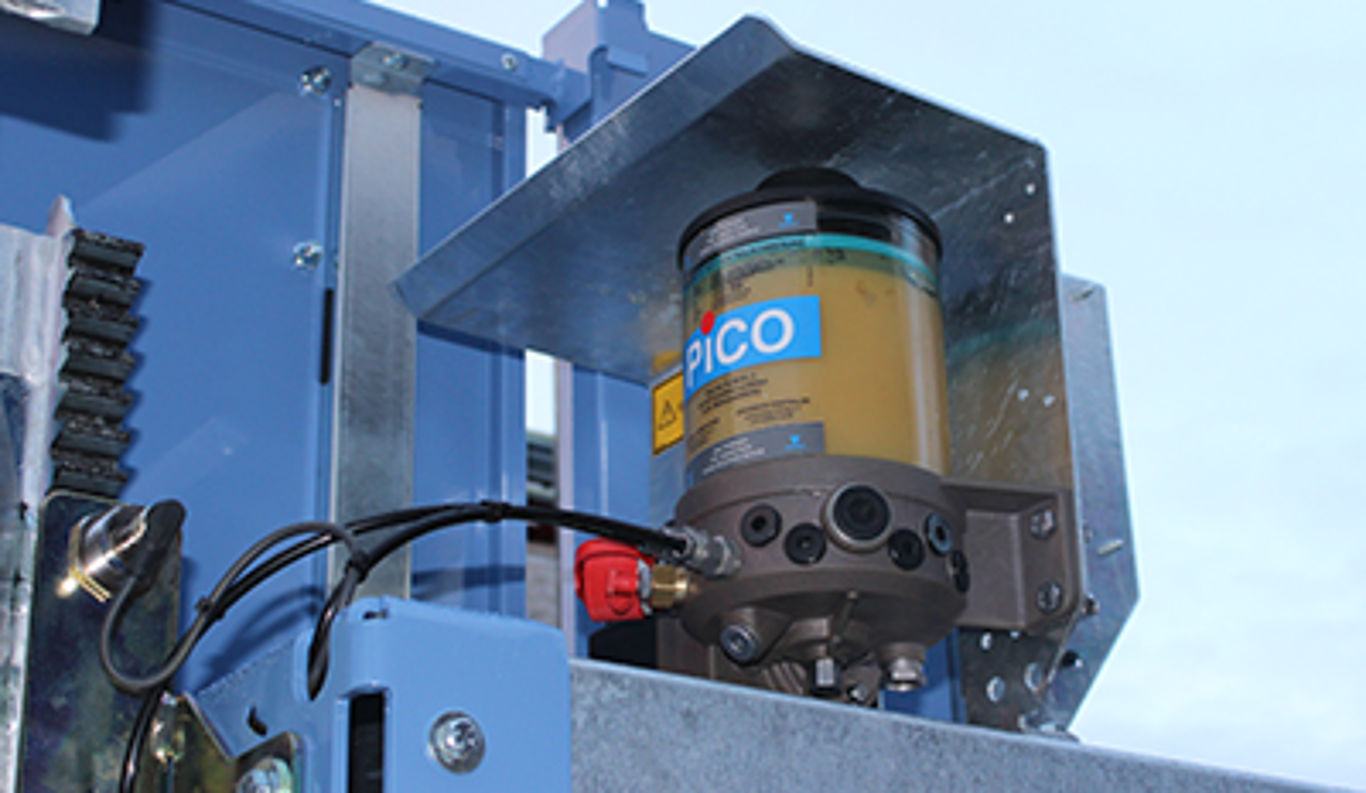 Automatic lubrication device standard
The automatic lubrication system reduces maintenance costs.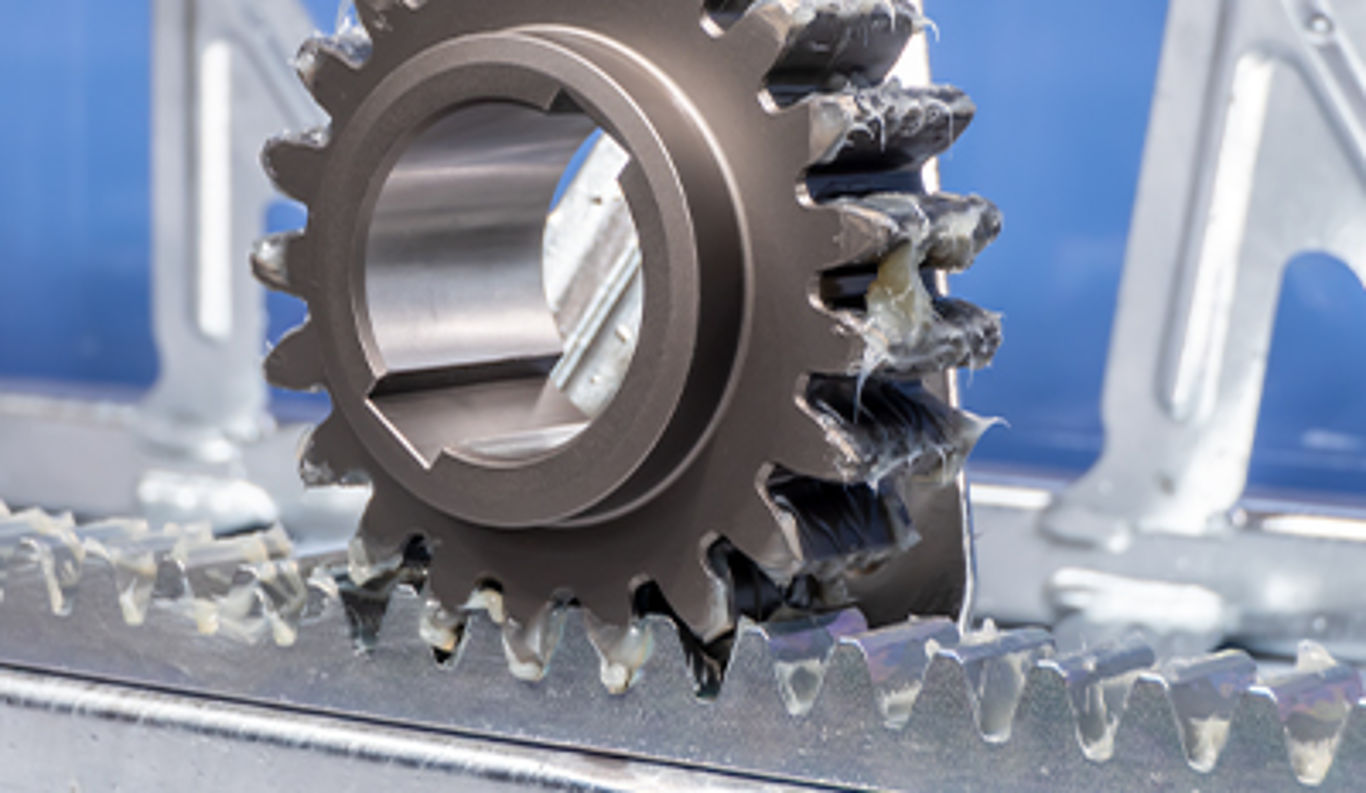 GEDA POWER GREASE
The GEDA POWER GREASE range comprises four lubricants which cover all GEDA machine types, applications and temperature ranges.
Technical Data Refresh


| | | |
| --- | --- | --- |
| Model | GEDA MCP 750 | GEDA MCP 1500 |
| Cargo | Persons and material | Persons and material |
| Mast system | GEDA UNI-X-MAST | GEDA UNI-X-MAST |
| Load capacity (material) | 750 kg | 1500 kg |
| Lifting height | 100 m | 100 m |
| Lifting speed | 9 m/min | 9 m/min |
| Power supply | 2.2 kW / 400 V / 50 Hz - 60 Hz / 16 A | 2.2 kW / 400 V / 50 Hz - 60 Hz / 16 A |
| Platform width | to 5.6 m | to 16.7 m |
Appropriate accessories


GEDA POWER GREASE 7000 Standard cartridge
GEDA POWER GREASE ARCTIC Standard cartridge
Container for trailing cable
GEDA POWER GREASE 7000 Initial lubrication set
GEDA POWER GREASE ARCTIC Initial lubrication set


Yamal LNG plant

Show news article

Brünn University

Show news article
---