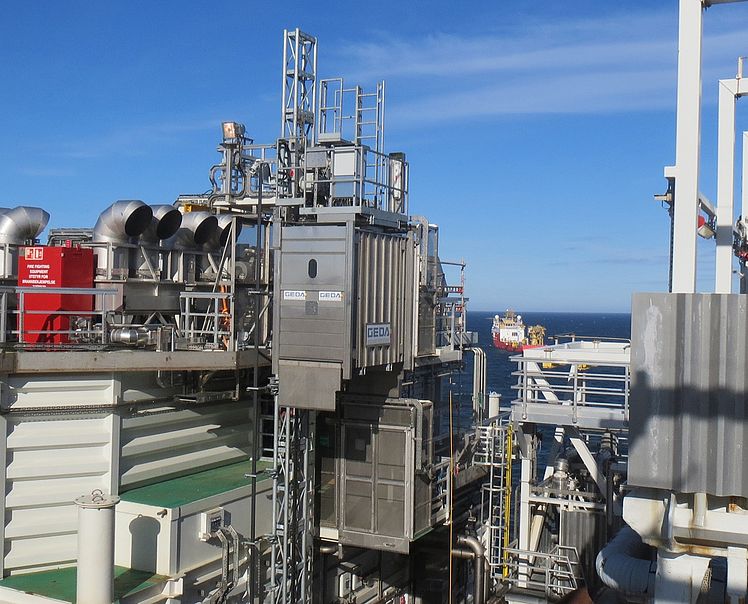 GEDA SH
Compare
GEDA industrial elevators – unique variety and efficiency made in Germany

GEDA industrial elevators guarantee the smooth, efficient and safe transportation of people and materials precisely where they are required. Even in the toughest of conditions, GEDA products score highly with customers due to their unique quality and modern car design. The versatile deployment sites of GEDA industrial elevators cover cement works, asphalt mixing plants, chemical plants through cooling towers and silos to offshore plants and explosion-protected areas. Industrial elevators create huge time and cost savings due to efficient workflows in maintenance and service work. The GEDA Standard elevator range covers load capacities from 400 to 3,200 kg. The modular design also provides the customer with the choice of different car dimensions and hoisting speeds of up to 60 m/min. Special bespoke customer solutions can be created and GEDA's state-of-the-art engineering and professional project management ensures that these are adjusted specifically to any on-site requirements. Whatever demands an elevator must meet – be it a closed car, a base enclosure enclosed on all sides, the control of all loading and unloading points, or the car and ground station – every GEDA industrial elevator, whether a transport platform or personnel and material hoist or pure material hoist, can be perfectly adapted to on-site conditions.
GEDA Industrial Elevators– tested quality for a tough industrial environment

Extremely high or low temperatures, contact with dust and heavy loads in frequency and suspended load, place high demands on the design and safety aspects of an industrial elevator.
When the specific demands of stability, reliability and hoisting height in the toughest industrial environments are the question, GEDA industrial elevators are a major player.Our hoists are built to run even in the most extreme climates - from arctic cold to desert temperatures. Furthermore, they do not require a shaft and impress from the very start of the installation with their ease and speed of assembly.
Safety of personnel on-site is of course always our top priority. All GEDA industrial elevators are equipped with an automatic emergency descent system in addition to the usual safety equipment.
Therefore it is not without reason that GEDA is considered to be the preferred supplier to the most demanding suppliers to the oil and gas industry worldwide. GEDA Industrial elevators comply with all regulations required in the respective countries and are designed to fulfil all necessary norms and certificates.The entire company has been tested and certified according to the ISO 9001:2015 quality standard and GEDA's environmental management system and occupational health and safety system meet all the specifications of the internationally recognised standards DIN EN ISO 14001:2015 (environment) and DIN EN ISO 45001:2018 (occupational health and safety). As an innovative mechanical engineering company, GEDA is a member of the VDMA (German Engineering Federation).

GEDA: Experts in industrial elevators and service

For over 85 years GEDA has been combining unique know-how with continuous further development, proven quality and longevity in height access technology issues.
In addition to the construction hoists which have been proven and well-known for decades, GEDA has developed an additional string to its bow with its rack and pinion elevator for industrial use, which meets the high requirements of customers across the world.
Customer contact is always at the forefront of GEDA's activities. As part of its comprehensive support approach, the company not only sees itself as a supplier but also as a reliable partner of the customer – from the initial enquiry up to the maintenance and servicing contract. For GEDA service does not end with the delivery of the device. On the contrary, the height access specialists also provide support during installation and additional acceptance tests on-site, gives advice in service training sessions customised to the products and offers a quick replacement parts service, repair service and maintenance agreements directly or through global service partners.


Product highlights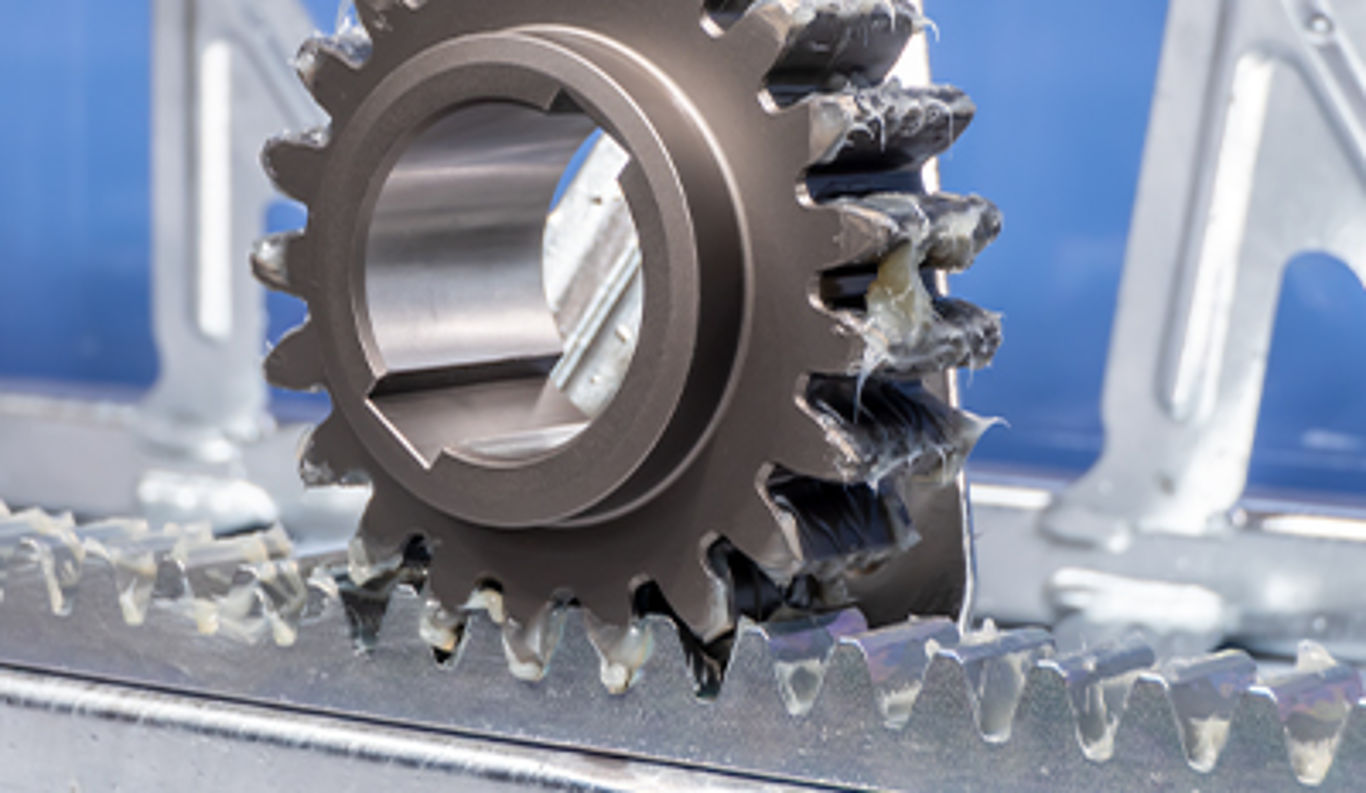 GEDA POWER GREASE
The GEDA POWER GREASE range comprises four lubricants which cover all GEDA machine types, applications and temperature ranges.
Technical Data Refresh






| | |
| --- | --- |
| Cargo | Persons and material |
| Load capacity (material) | 400 kg - 3200 kg |
| Load capacity (persons) | 5 - 42 Persons |
| Lifting height | 0 m - 400 m |
| Lifting speed | 0 - 60 m/min |
| Power supply | Depending on project |
| Platform dimension | Depending on project |


---